Business Plan Class March 19!
March 11th, 2019
Northland Area Business Association Networking Breakfast!
June 20th, 2019
NABA was proud to represent our business community at the HomeBuys grand opening at Morse and Karl Roads March 13, 2019.
HomeBuys is a locally owned chain of stores featuring housewares, gifts, wine and more. About 200 people attended the ribbon cutting and browsed the store after its opening ceremony.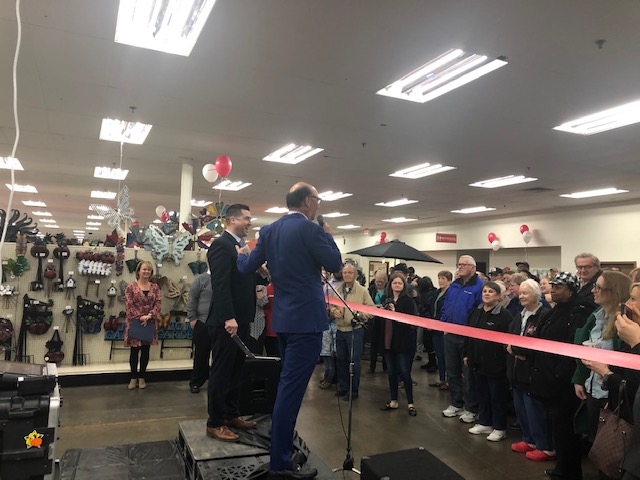 Alice Foeller, President of NABA, was the first to speak at the ribbon cutting.
Columbus City Council member Emmanuel Remy also welcomed HomeBuys and spoke of development and economic growth in Northland.