Northland Area Business Association Networking Breakfast!
June 20th, 2019
QUARTERLY LUNCHEON
August 6th, 2019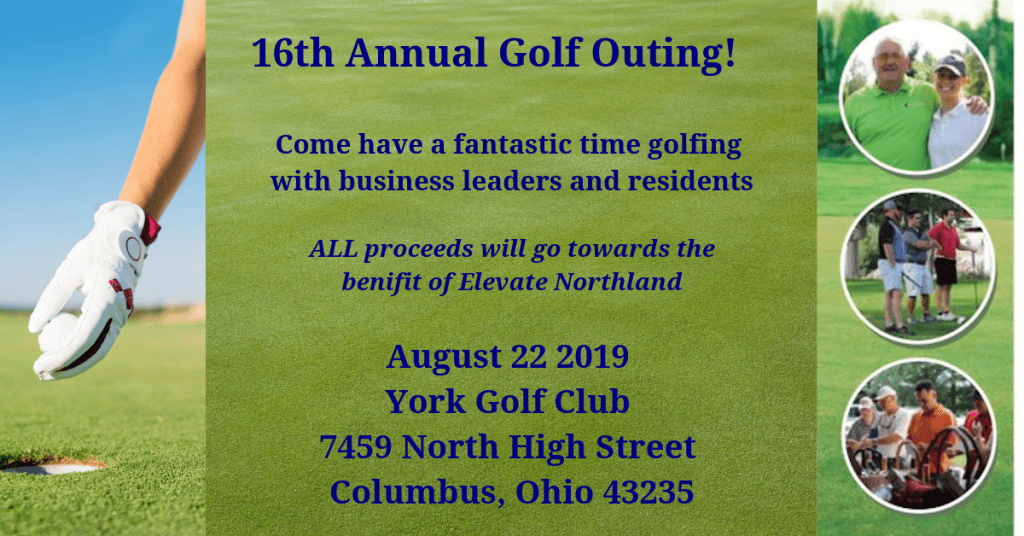 Come have a great time with friends and coworkers on the beautiful grounds of the York Golf Club. Join business leaders to a day of golf and to benefit Elevate Northland with donations!
Northland Area Business Association's 16th annual golf outing will be held on August 22. Every year, the proceeds from the golf outing are donated to a non-profit business. NABA's 2019 Community partner and recipient of the donations is Elevate Northland! Elevate Northland's amazing mission is to promote sustainable social and economic development in the Northland area of Columbus.
Even if you don't golf, consider volunteering for a few hours! Contact Alice Foeller at alice@elevatenorthland.org to volunteer.
There will be awesome activities that include awards and prizes to win and also raffle items to bid on! Enjoy lunch in the great outdoors and activities such as a Hole in One contest, Longest Drive, and Closest to the Pin.
For more information please contact Dave Cooper at 614-888-2201 or dave@inkwellcolumbus.com.
The deadline for registration is August 8th, reserve a spot before all spaces are taken.
Location: York Golf Club 7459 North High Street Columbus, Ohio 43235.